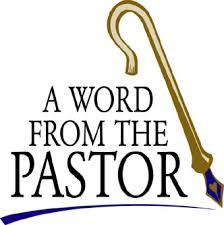 Dear Friends,
It's officially resolution season. As you gather the confetti and make plans with friends to watch a New Year's Rockin' Eve, there are likely goals and regimens taking up space in the back of your mind. This is natural—a fresh start brings new energy for personal development.
However, as you dream of tasks ticked off, pounds lost, or goals accomplished, you will do well to remember this: God loves you as you are today. He sees the unfinished work, and he makes you complete through Jesus. This is no reason to cease efforts to improve, but knowing this fact may bring a welcome peace and perspective as you advance toward or give up on your resolutions.
Attending Sunday school and Worship services can serve as helpful faith reminders throughout 2020.  I invite you to join us at Cooper United Methodist Church and experience transforming love through our savior Jesus Christ.
Joseph